Another Challenge, another post. This card I made is being entered into
MOJO Monday
- Monday Challenge #224 based on the sketch below.
Again after searching through my stash of papers, I found some wonderful coordinating pattern paper from Close to My Heart. I believe they are Chocolate, Tulip and Kiwi?? Anyway, be inspired, to choose your own color combo. I also came across some great elements to add to my card. White antique buttons, a small crocheted heart, ric-rac and in my sewing basket, pearl stick pins. I hope you will enjoy my finished card.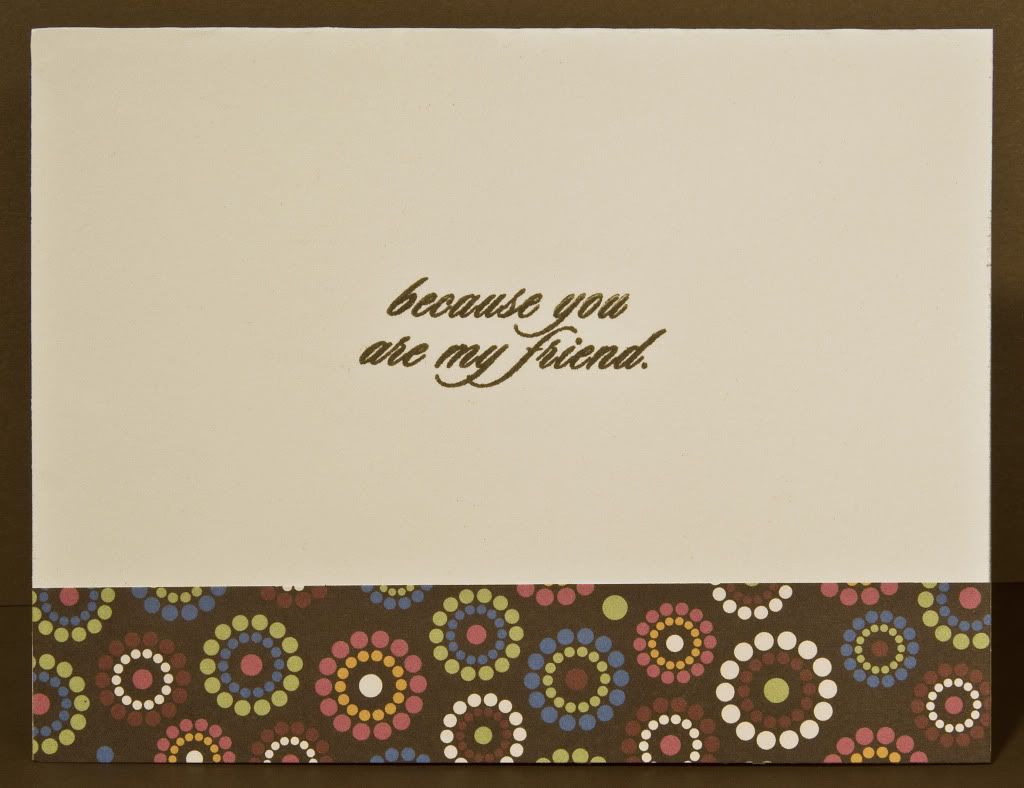 Inside of card
For this card cut as follows
:
Base CS - A2 Cream
Pattern paper 4-1/2" x 3"
Pattern paper banner 3-3/4" x 1-1/4"
and 1-1/2" x 3/4"

Cartridges used:
Elegant Edges
- <Flower3> Cream and <Flower3-s> Kiwi at 2-1/2"
I also cut a 2" circle in Tulip and small hole punches in Chocolate to add around the circle.

To complete this card
: I sponged the Cream edges in Chocolate, and added Chocolate small circle punches around the circle. Layer all pieces as shown in the photo, working back to front. I also added Chocolate floss to the buttons and Glossy Accents to the Chocolate small circle punches. Message stamp is from Close to My Heart.
Catch the Frenzy!