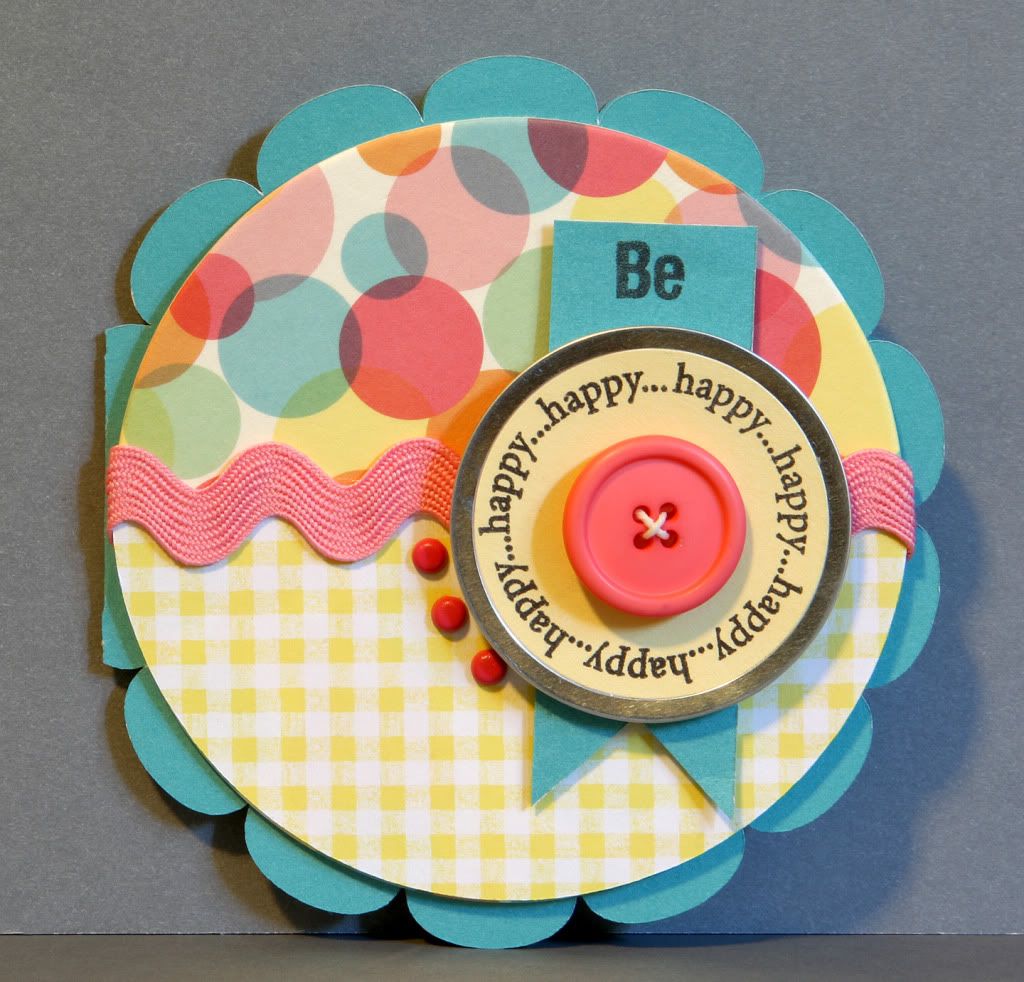 I am really drawn to bright colors, so when I saw a package of paper coasters by Martha Stewart Crafts with bright Pinks, Yellows and Teals I just knew I needed to purchase them. There were 12 in the package on sale at Michael's 40% off. I love making round cards as well, so needless to say, when I saw the weekly challenge at
Mojo Monday
I knew I was going to somehow use these paper coasters. Here's my creation based on the challenge below. I am also teaching a class on Monday night with some close friends, I think they are going to like this card and I hope you will too.
To make this card:
5" x 5" Teal colored cardstock for base of card
4" paper coaster or other pattern paper
Half of a 4" circle in coordinating paper
1" x 3" Teal cardstock
1-3/4" Yellow cardstock circle
(All my paper from Close to My Heart)
Cartridges used:
Wild Card page 52 <Doily> cut at 4-1/2" using the blackout feature
To complete this card:
After cutting the base of the card adhere the half circle pattern paper over the coaster. Next I attached Pink ric rac with adhesive in the center, covering the edge of the pattern half circle. Tuck the ric rac behind the coaster. I stamped the Happy... message on the Yellow cardstock and then punched it out using the 1-3/4" circle punch. Adhere this piece to the round metal tag. For the Teal tag, I used a 1" square punch to make the banner, stamped the Be message at the top. Before you adhere all pieces together, make sure to mark the location for the brads with a light pencil mark. I used a piercing tool so it would easily go through the coaster. Add a button in the center of the metal tag. Adhere all pieces together working back to front as shown in the photo.
Catch the Frenzy!