While digging around in my stash of paper, I came across this pattern paper from Close to My Heart. I do not remember what paper pack it was from, as I no longer am a consultant and I have a lot of paper. Anyway, I love this color combo and wanted to make something a little more elegant. This card will be entered in the
My Craft Spot
Monday Challenge - Anything goes. Make sure you check out all 3 post today for other card ideas.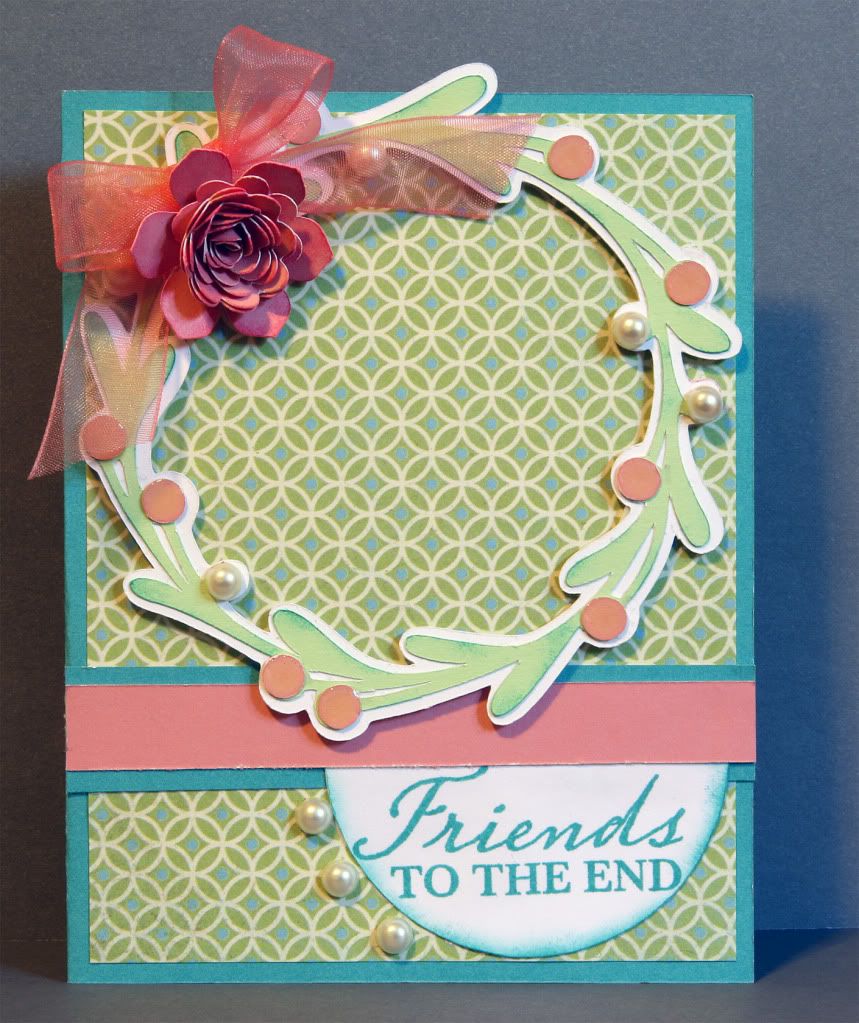 To make this card:
A2 Teal cardstock for base of card
4" x 5-1/4" pattern paper
2-1/2" white cardstock half circle
3/4" x 4-1/4" Teal cardstock
1/2" x 4-1/4" pink
Cartridges used:
George and Basic Shapes - page 108 <circle> cut at 2-1/2" white cardstock
Joys of the Season - page 66 <Wreath2> cut a 4" green cardstock, shadow feature white cardstock and layers for the berries in pink cardstock
Flower Shoppe - page 16 <Fun4> and page 13 <Scallop1> both cut at 1-1/2" pink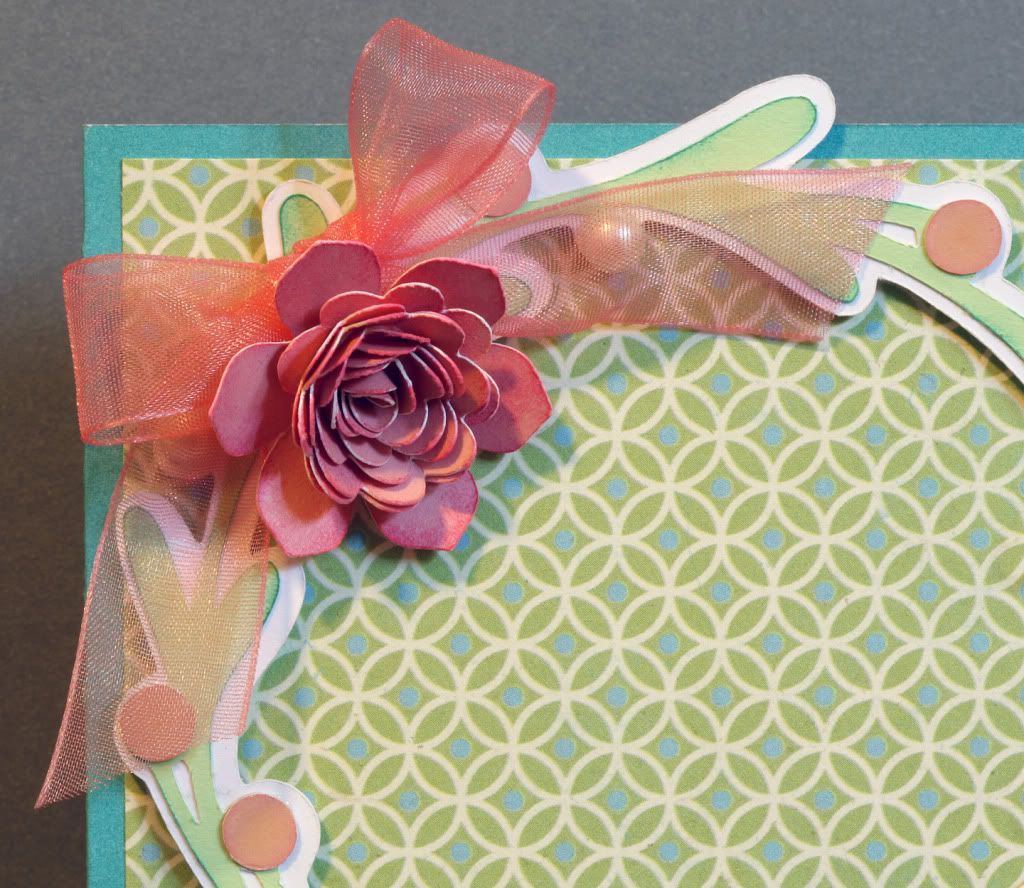 To complete this card:
Stamp the message on the white cardstock 1/2 circle in Teal. I then sponged Teal ink around the edges of the wreath and the half circle. I sponged darker pink around the edges of both flower pieces. Layer all paper together working back to front as shown in the photo. For finishing touches I added Glossy accents to the pink berries and adhesive pearls to the wreath, and at the curve of the message. A Pink ribbon at the top corner with the flower completes this card.
Please continue to my early post today for another card I posted.
Catch the Frenzy!