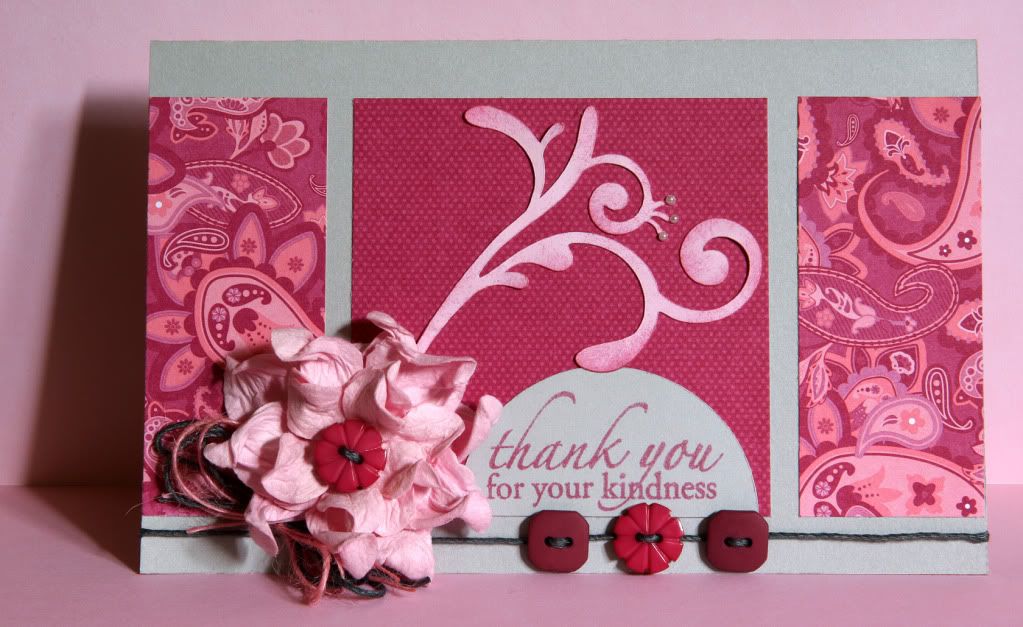 This card was made for the
Freshly Made Sketches
#22, but Darn It, I missed the deadline to link and play along. I was sick with a sore throat and low energy and just wasn't clearly thinking? Oh well! Anyway, I wanted to make sure to post it anyway so that my followers would be able to not only check out my card, but tall the other wonderful creatures linked at FMS. So enjoy!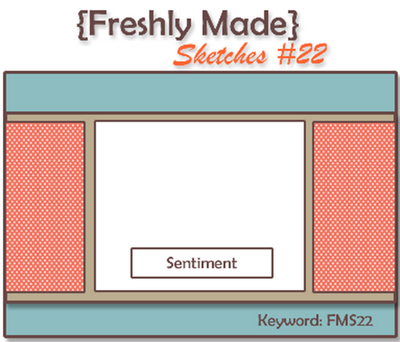 To make this card:
I used a 4-1/2" x 7" grey cardstock for the base. My pattern paper were cut two ends at 1-1/2" x 3-1/2" and one center at 3-1/2" x 3-1/2". I cut a grey circle at 2-1/2" from the George and Basic Shapes.
To complete this card:
I used Straight from the Nest cartridge, page 70 <Floursh3> at 3", stamped the sentiment in the grey circle . I sponged around the flourish, added grey bamboo twine with buttons slipped through. Added a great pink flower, which I received in a goodie box from
The Crafts Meow Shop
. To this flower I added another button and a bow made with the great bamboo twine and pink fibers I had on hand.
Catch the Frenzy!