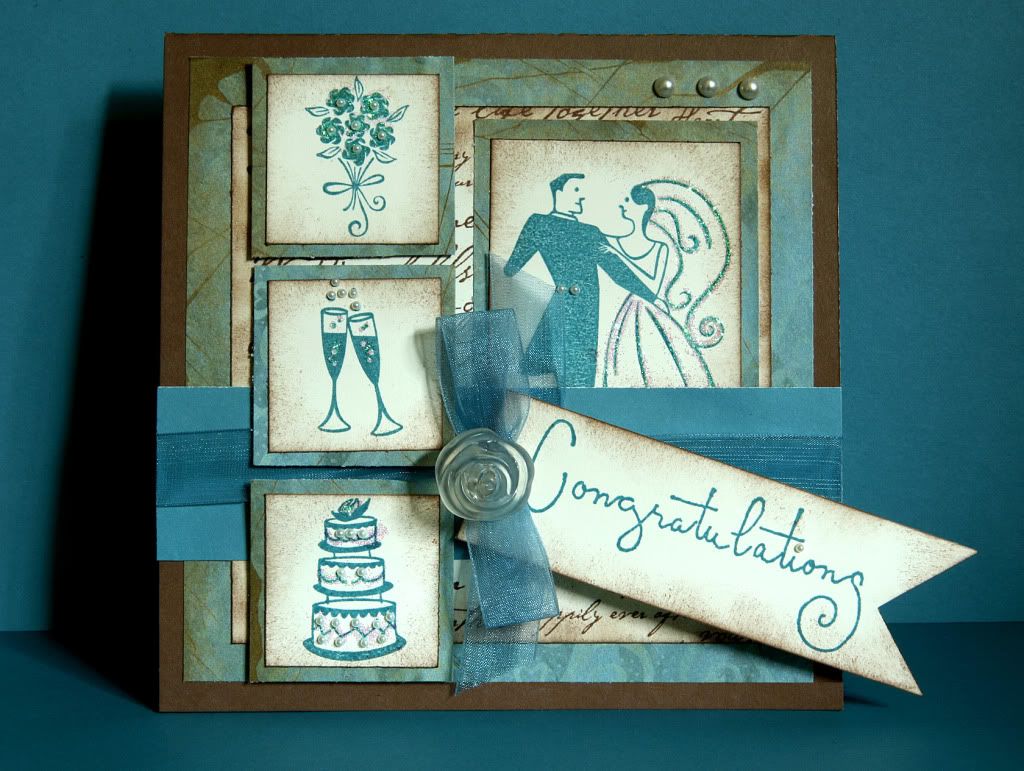 Today's share is an elegant wedding card I created for the
Sweet Sunday Sketch Challenge #152
based on the sketch below. As I was digging through my paper stash, I found a lovely pattern paper with chocolate brown, shades of teal (or twilight) and cream. I love these colors together. Next I took a look at all my stamps that I haven't used for a while and decided on this wedding set, which is an old wood mounted Close to My Heart set. I wanted to use what I have, so here is my creation.
To make this card: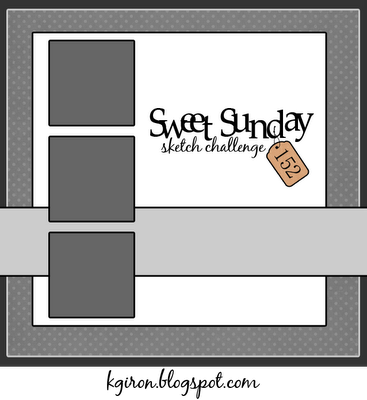 I started with a 6" x 6" chocolate brown cardstock base. I added the pattern paper, cut at 5-1/2" x 5-1/2". Next I stamped a large background stamp with love words and sayings onto cream cardstock. I cut this piece down to 5" x 5". All small images were stamped on three 1-1/2" squares in twilight ink. The Bride and Groom were stamped on 2-1/4" x 2-1/2" cream cardstock, twilight ink. These pieces were all mounted to pattern paper cut 1/4" larger.
To finish the card:
I added chocolate ink sponging around all paper with stamped images, Glitter and adhesive pearls for glamour. A ribbon in a lighter shade of teal was added around a 1-1/2" x 6" twilight piece of cardstock. I tied a bow in this ribbon and slipped the bow through the hole punch in the sentiment banner that was stamped in twilight ink on cream cardstock cut at 1-3/4" x 4-1/4" The clear rose button was my final touch.
Now I just need to find someone who is getting married.
Catch the Frenzy!