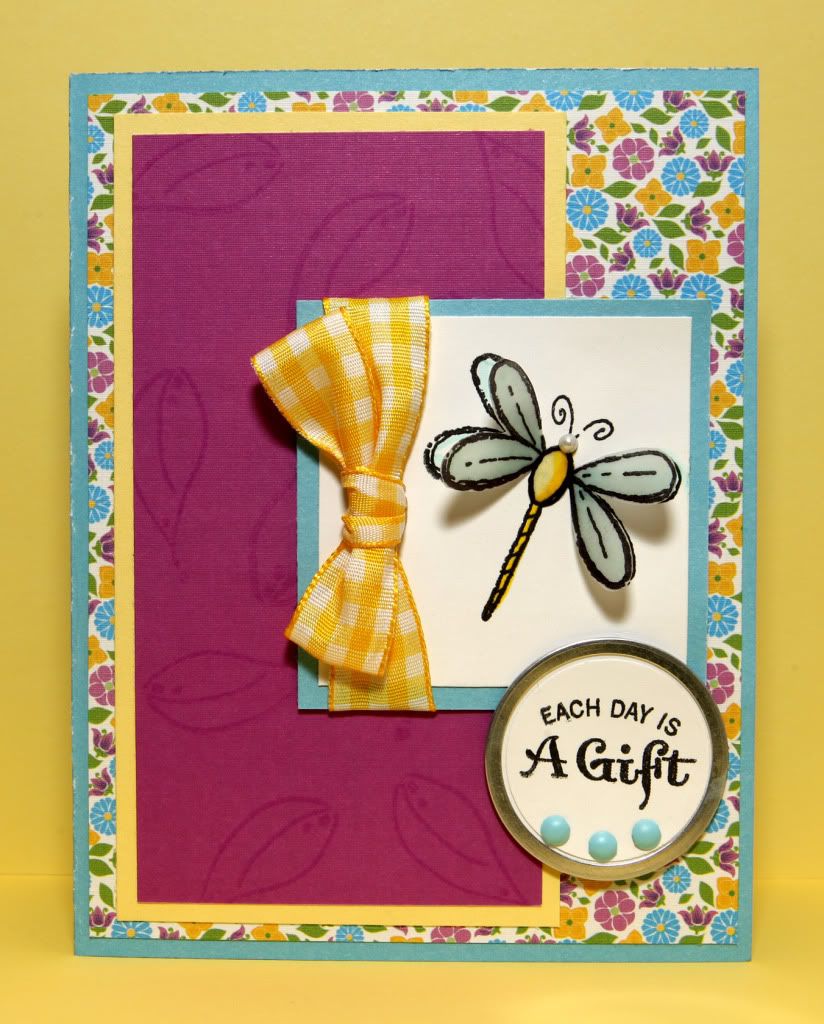 Tonight I am sharing a card that I made for the
Freshly Made Sketches
challenge #25. This is a very simple, yet classic sketch and it was fun to work with. Since it was kind of a deary day in the Pacific NW, I wanted to make a card that felt like spring. I used colors that are bright and cheery. I hope you enjoy the card.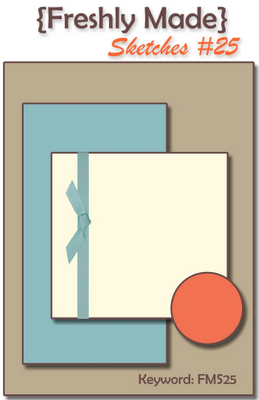 The inspiration sketch
To make this card I started with an A2 base in bright blue. I found some great packages of paper at Big Lots a few months back. The company is Sunny Day - "The Lydia Collection" . Inside was this bright, cheery paper with orchid, yellow and blue. Using the sketch, I cut my paper as follows: pattern paper cut at 4" x 5-1/4", yellow cardstock cut at 2-1/4" x 5", blue square cut at 2-1/2" x 2-1/2", and white square cut at 2-1/4" x 2-1/4". The orchid paper, which was the reverse side of the pattern paper, was stamped with a leaf image in orchid ink. I stamped a dragonfly onto the white square, and a second one onto vellum. The dragonfly on the white square was colored with Tombow markers in light blue and two shades of yellow. I also colored the wings and upper dragonfly body of the vellum, on the back side and cut it out. This was attached to the center of the dragonfly on the white square. I pulled up the wings to give dimension and added an adhesive pearl for the head. I punched a 1" circle out and stamped my sentiment, glue this piece to a metal tag and add 3 blue brads. The last finishing piece is a yellow gingham ribbon. All cardstock paper and stamps from Close to My Heart.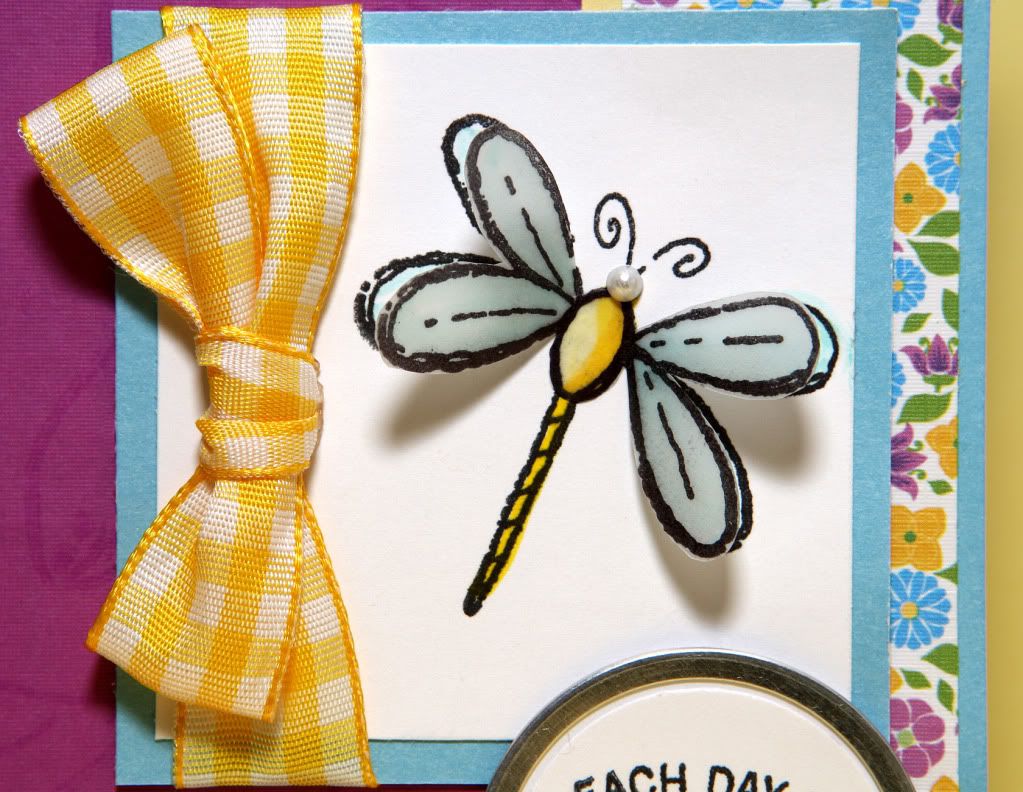 Close up view of the dragonfly
Catch the Frenzy!