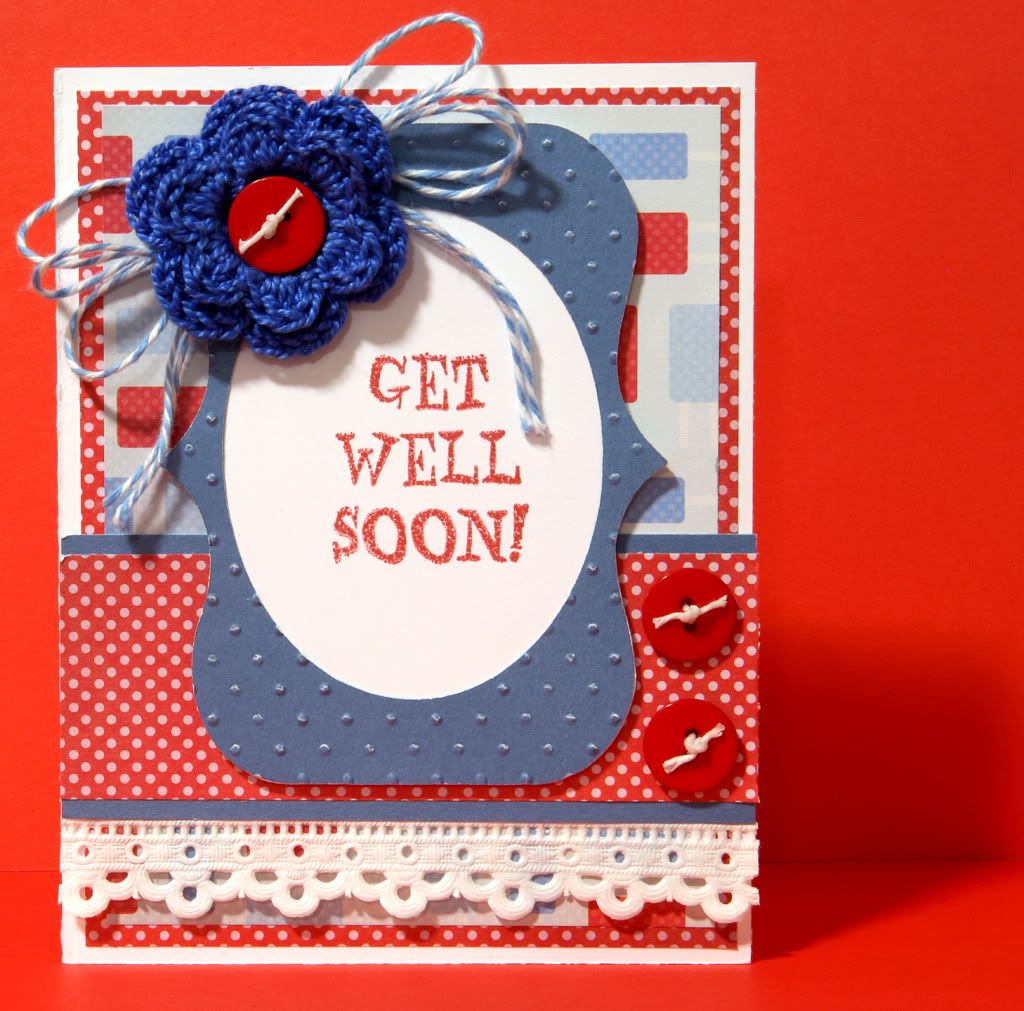 The sentiment "Get well soon!" is for everyone in my household. We have been sick with head colds that continue to linger after two weeks. And I had three days for jury duty this week as well. I feel like I haven't been in my craft space like forever and really wanted to stamp today. I did manage to complete one card for the
Freshly Made Sketches
#24 based on the sketch below.
To make this card:
I used A2 white card for my base. I trimmed the red w/ white polka dot patterned paper to 5-1/4" x 4" and another pieced to 1-1/2" x 4-1/4". I trimmed the red, white and blue patterned paper to 5" x 3-3/4". I also trimmed blue cardstock to 1-3/4" x 4-1/4". I used a piece of paper doily for the bottom edge.
Cartridges:
Elegant Edges - page 33 <Doily> oblong frame cut on blue cardstock at 4" and shadow feature on white cardstock. I run the frame piece through my Cuttlebug with the swiss dot folder. Stamp the sentiment in the center. I used a stamp from Fiskars with red ink.
To complete the card:
Layer all paper as shown in the photo, working back to front. My finishing touches are red buttons with knotted floss, a blue crocheted flower and a bow made with bakers twine.
Catch the Frenzy!